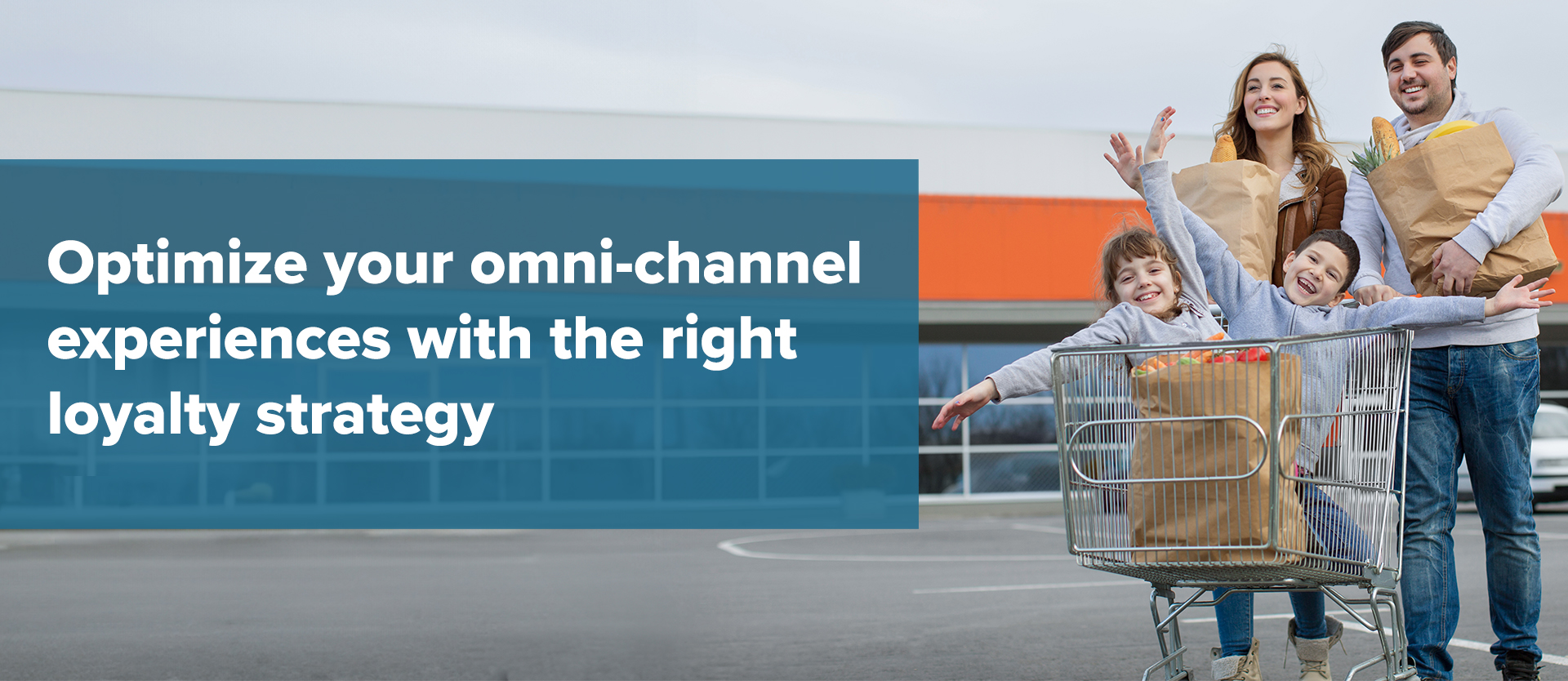 Revolutionizing Customer Loyalty:
The Emergence of Modular Loyalty Technology
How is your loyalty program doing? Are you happy with its performance? There's a common misconception that retailers must undertake a full re-platform or a "rip-and-replace" initiative to meet market demands and serve consumers better. But that's not always the best first step or only option to consider.
Download our latest eBook, which delves into the concept of Modular Loyalty and learn how to gain a competitive edge without starting from scratch: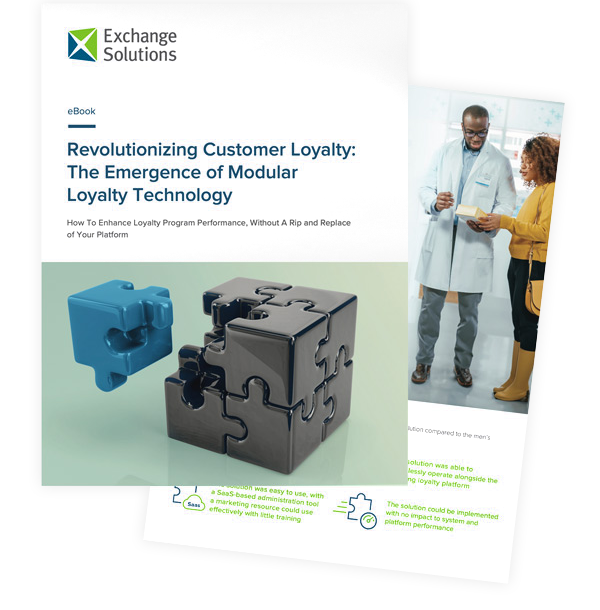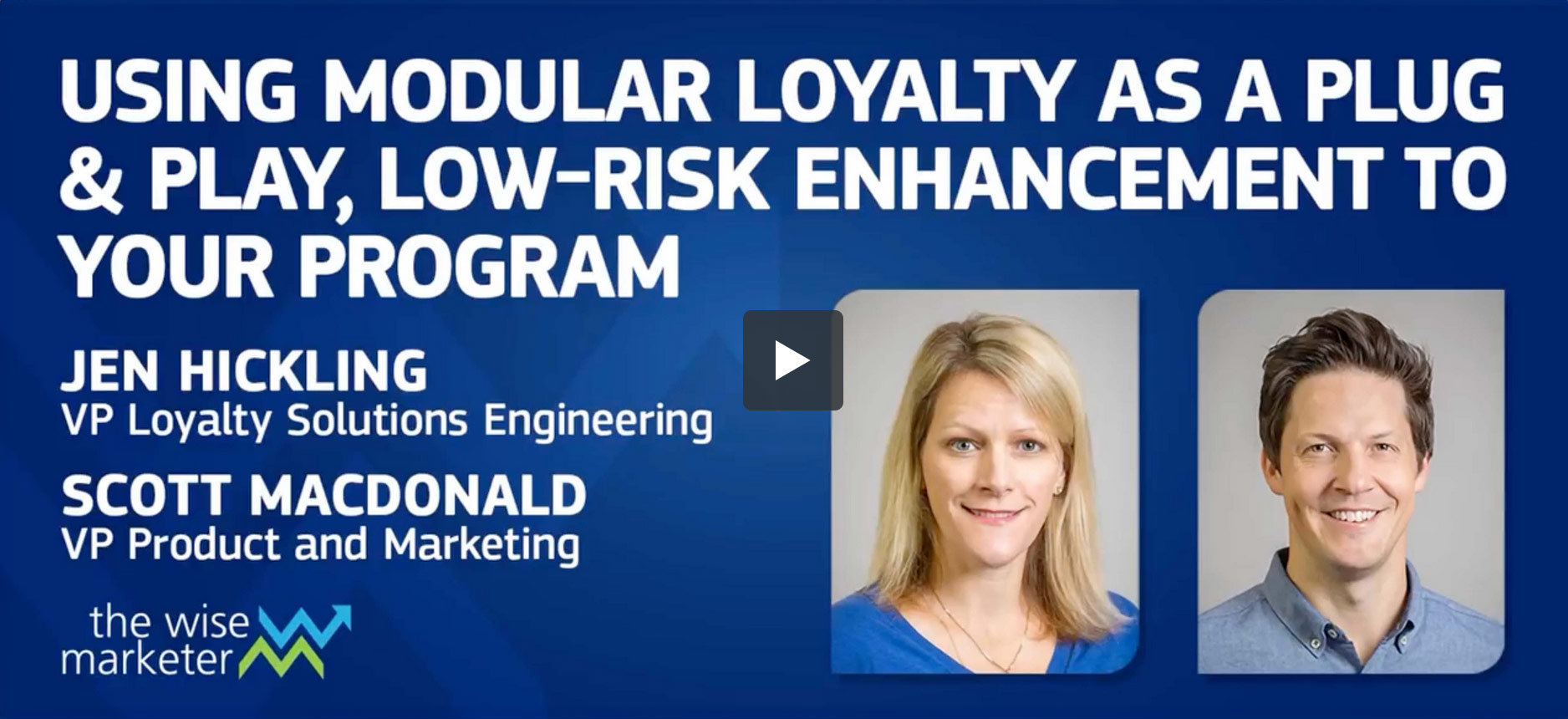 If you missed our webinar moderated by Bill Hanifin of The Wise Marketer, you can now view the recording featuring Exchange Solutions' Loyalty experts, Scott MacDonald (VP, Product and Marketing) and Jen Hickling (VP, Loyalty Solutions Engineering).
Discover the advantages and power of Modular Loyalty and why retailers do not need to rely on large, costly projects every few years to keep up with changing consumer purchase patterns and deliver optimal value to consumers.
Make your vendor funded dollars work harder for you, your vendors, and your customers. Generate higher rates of return and customer engagement.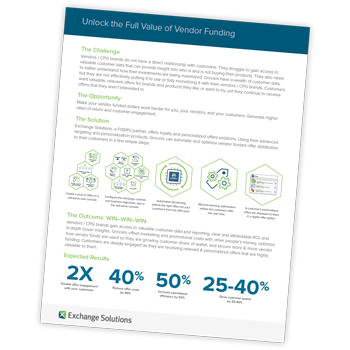 Get Complimentary Access to the Forrester Loyalty Technology Solutions Landscape, Q4 2022 Report
The impact of current economic pressures and rising consumer demands, together with the technology overlap with broader martech stacks, are leading many brands to seek loyalty technology vendors that offer modular solutions in support of their consumer experience and loyalty efforts.
Adopting modular loyalty solutions that add to existing tools that brands already invest in provides them with the flexibility to leverage incremental functions that best fit their needs while achieving true consumer loyalty without exhausting their budget or IT resources.
Download the report to read Forrester's evaluation overview of 38 loyalty solution vendors based on their industry focus and type of offering, as well as learn the top use cases and functionalities most frequently sought after by brands, and understand why the concept of modular loyalty technology is deemed a top disruptor to market dynamics today.