Our full report outlines the first month of trending results during the pandemic for 2 Exchange Solutions clients who use ES Engage personalized offers to profitably improve e-Commerce conversion rates and grow basket sizes. Specifically, this report looks at how crisis conditions affected these retailers' business operations and how Exchange Solutions continued to work with them to maximize conversion, revenue and profitability of their heightened online traffic.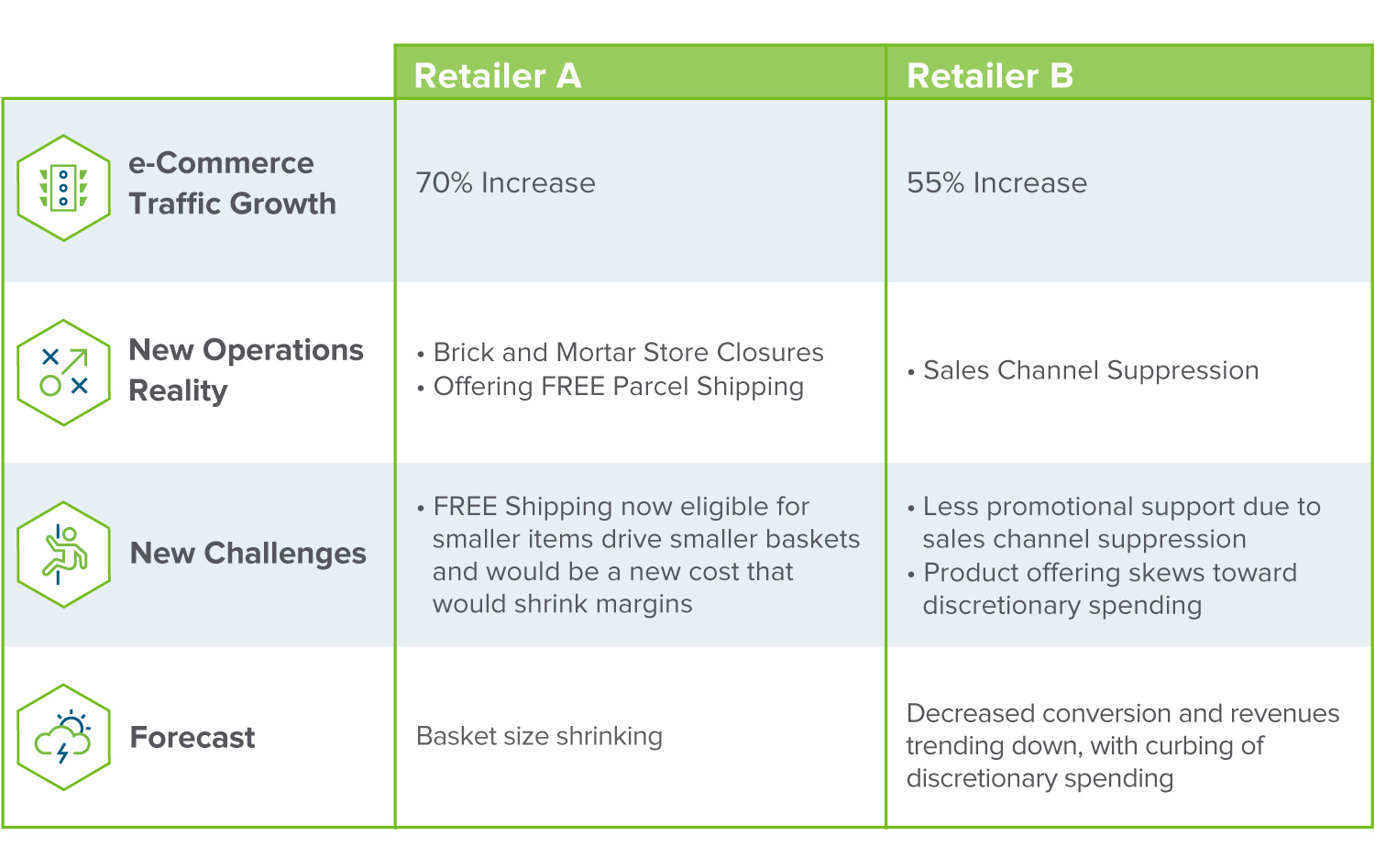 In the case of one client, Retailer A, the new operational reality meant a quick shift to exclusively focus on e-Commerce when their brick and mortar locations were closed. For another client, Retailer B, operations looked grim as the retail team anticipated a sales downturn, when consumers were expected to focus on essential purchases. 
Download the full report to learn more about how Exchange Solutions' personalized offers is delivering value to the retail market today. 
Prefer to talk to us about how we're adding value? Contact us now. We'll reach out ASAP to set up a time that works for you.