Consumer purchase journeys are becoming increasingly complex. Not only do shoppers want their retail experience personalized, streamlined and frictionless – they want it in all channels, all the time. While inflation and looming recession continue to have most consumers on edge, it has never been more important for brands to reach their consumers where they are in their buying journeys and keep them at the heart of their loyalty and consumer engagement strategies.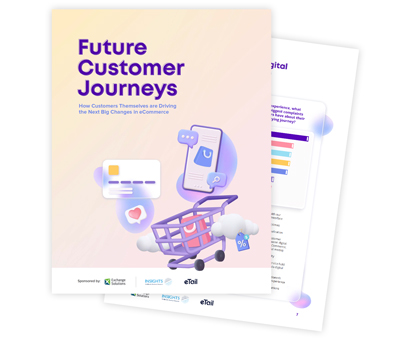 As a retailer, how are you keeping pace with the needs of your consumer? Taking a digital first, omnichannel approach is key to meeting consumers where they are at and ensuring cohesive experiences across channels. However, with disjointed data and lack of the right technology in place, many retailers are challenged with building a single view of the consumer to tailor their purchase journeys.
Download the research report to learn how other retail and eCommerce leaders are strategically planning for a true, consumer-centric journey design that will optimize meaningful, positive omnichannel experiences now and into the future.