Revolutionizing Retail Loyalty
Delivering personalized loyalty solutions to retailers that enable them to build deeper and more profitable engagement with their consumers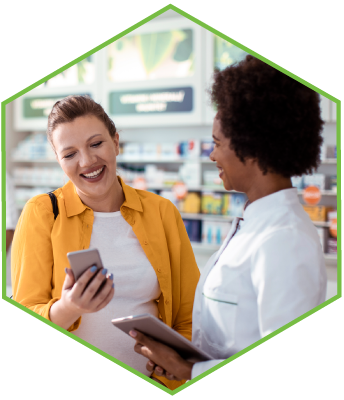 Since the beginning, Exchange Solutions' mission has been to optimize the exchange of value between retailers and consumers.
This is achieved through understanding an individual consumer's current behaviors, identifying what incremental actions he or she could perform, and presenting an economically rational incentive that delivers value to the consumer while ensuring an incremental and profitable transaction for the retailer.
We call this Value Exchange Optimization and it is the core concept underpinning all our solutions.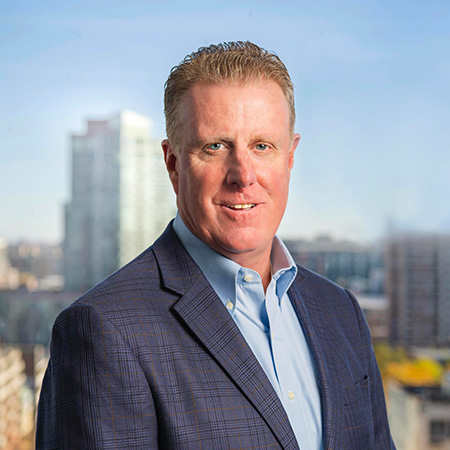 Chief Executive Officer
Mike Hughes is the Chief Executive Officer of Exchange Solutions. Mike is responsible for leading the business, technology, operations, analytics, and administration functions of the company.
Mike is a seasoned executive with a long track record of success, leading organizations through rapid growth and expansion. As a senior operations and financial executive, Mike raised over $800 million in public and private financings, built companies from early stage through large scale growth and managed several highly successful exits.
Prior to his role at Exchange Solutions, Mike served as Chief Financial Officer and operating executive for several software companies, including Vertica Systems Inc., which was acquired by Hewlett-Packard. Mike also held executive level operating and finance positions at two telecommunications companies, both of which completed IPOs and were acquired by AT&T and KPN respectively.
Mike has broad high tech experience including: SAAS and enterprise software (Database, IT and Retail Systems), advanced analytics, marketing technology and telecommunications services. He earned his MBA in Finance from the Franklin W. Olin Graduate School of Business at Babson College and a Bachelor's Degree in Accountancy from Bentley University.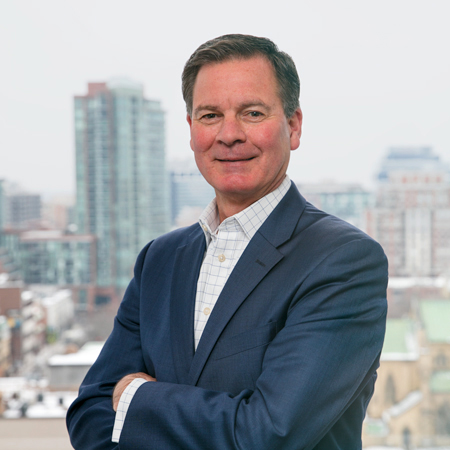 President and Chief Revenue Officer
Robert Jewell is the President and Chief Revenue Officer of Exchange Solutions and is responsible for leading the company's customer growth trajectory. Robert's focus includes developing strong client relationships based on results, executing our sales strategy, positioning and driving awareness of our solutions and cultivate strategic partnerships that strengthen our business, and expand the company's market reach.
Robert brings over 30 years of leadership experience in the information technology and software industries building, managing and leading sales teams, developing channel and strategic partnerships and providing general management and revenue growth for public and private technology companies alike.
Prior to joining Exchange Solutions, Robert held a variety of executive leadership and business development roles including: Director of Business Development, IBM Watson, Vice President of Global Sales, Services and Business Development for Bowstreet (now IBM), CEO of Altio, Vice President Sales and Marketing at Level 3 Communications (LVLT) and various executive and management roles at IBM.
Robert holds a bachelor's degree in Business Administration from Westminster College.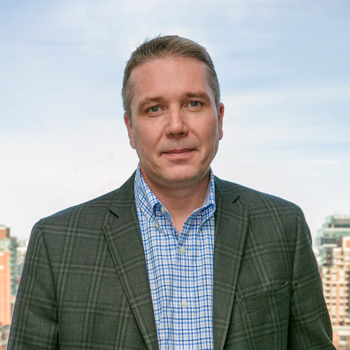 Chief Technology Officer
As Chief Technology Officer, Shane O'Neil leads with pragmatic optimism, understanding that the problems of today need to be solved, while keeping an eye on the product and solution opportunities of tomorrow. He champions big sky dreaming for a team of architects, product owners, engineers and developers to constantly find ways to stretch, innovate and optimize.
Prior to joining Exchange Solutions as CTO, Shane's tenure spanned multiple organizations including running global operations for DoubleClick Email and developing and integrating Web 2.0 product launches as CTO for Lavalife.
Shane is a certified Birkman consultant and holds a Bachelor's degree in Economics from McMaster University.
Senior Vice President, Analytics and Optimization
Brenda Higuchi charts Exchange Solutions' journey into applications powered by Advanced Analytics. Her extensive leadership and consultative experience in data analytics and loyalty program design enhances the team's abilities to usher key accounts into the future of customer engagement and loyalty. Brenda leads her team in the design, build and operation of advanced analytics and machine learning applications that are fully integrated with our technology for powering Loyalty and Personalized Offers Solutions.
As a leader in the design and launch of programs such as SCENE and myHusky Rewards, Brenda has the credentials and experience to shape solutions that allow clients to stay customer-obsessed by harnessing the power of transactional and behavioral data for achieving customer engagement and loyalty goals.
Brenda has a Bachelor of Science and a Master of Science in Statistics from McMaster University and the University of Toronto respectively. She is passionate about evolving her education and experience with Executive Education programs from the Harvard Business School.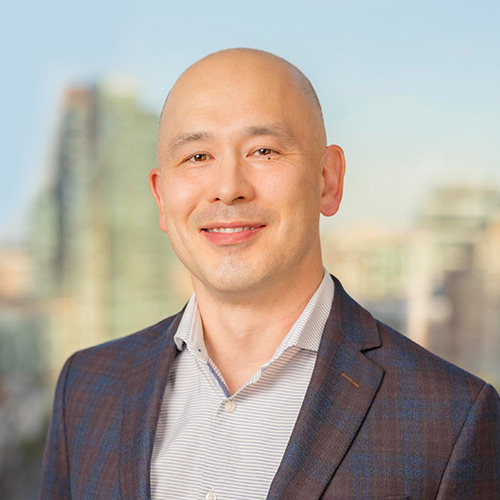 Vice President, Finance
Jason Kendlbacher is the Vice-President of Finance for Exchange Solutions. His "practical-yet-necessary" approach enables Jason to appropriately manage the finances of a company focused on growth, while maintaining the corporate compliance and reporting obligations required by both internal and external stakeholders. He is always looking for ways to align the needs of individuals, groups, departments, and the company as a whole, with the goal being the most efficient and effective outcomes possible.
Prior to joining Exchange Solutions, Jason had an extensive career in public accounting, working with clients across a diverse range of industries, at both a mid-size local firm and a Big 4 international firm.
Jason holds a Bachelor of Mathematics from the University of Waterloo and is a CPA.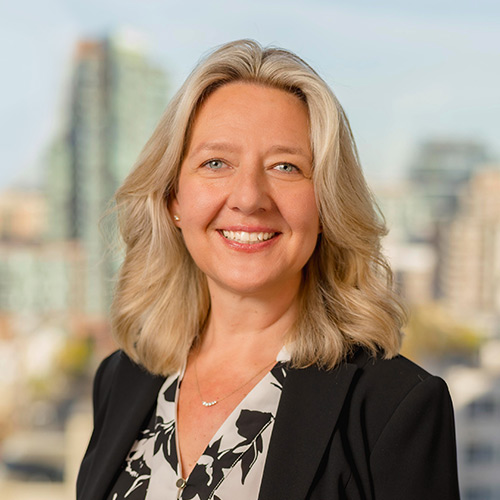 Vice President, Human Resources
Susan Kovacic is a seasoned Human Resources professional with proven functional expertise providing the proper mix of human capital through strategic planning and execution of people initiatives.
As a people leader at Exchange Solutions since 2011, Susan builds and delivers programs that support the strategic organizational direction to ensure Exchange Solutions is always forward-thinking with its people strategy.  Her consultative and human approach ensures the business maintains the right top talent for the right roles while also keeping true to culture and core values as we continue our growth.
Susan believes people are the core to success at any organization and that the Human Resources function must maintain a reputation of being a trusted and integrated partner. This approach to leadership has created a culture empowering employees at all levels to thrive at Exchange Solutions. Susan previously held Human Resources roles in other fast growing companies including Teknion Corporation and Alliance Communications where she gained extensive knowledge and foundational experience in talent management, change management and leadership development.