Revolutionizing Retail Loyalty
Delivering personalized loyalty solutions to retailers that enable them to build deeper and more profitable engagement with their consumers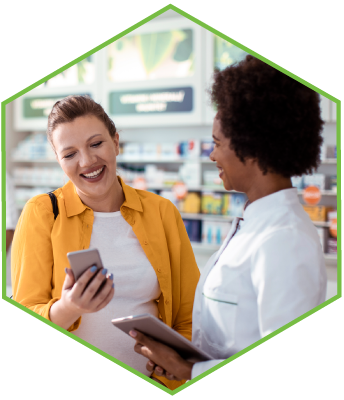 Since the beginning, Exchange Solutions' mission has been to optimize the exchange of value between retailers and consumers.
This is achieved through understanding an individual consumer's current behaviors, identifying what incremental actions he or she could perform, and presenting an economically rational incentive that delivers value to the consumer while ensuring an incremental and profitable transaction for the retailer.
We call this Value Exchange Optimization and it is the core concept underpinning all our solutions.
Our core values empower the Exchange Solutions team to thrive in a culture of shared purpose, personal growth and diversity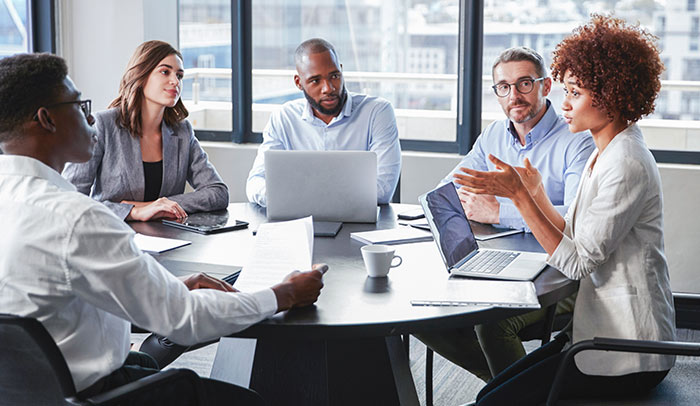 Value
Delivering exceptional value to our clients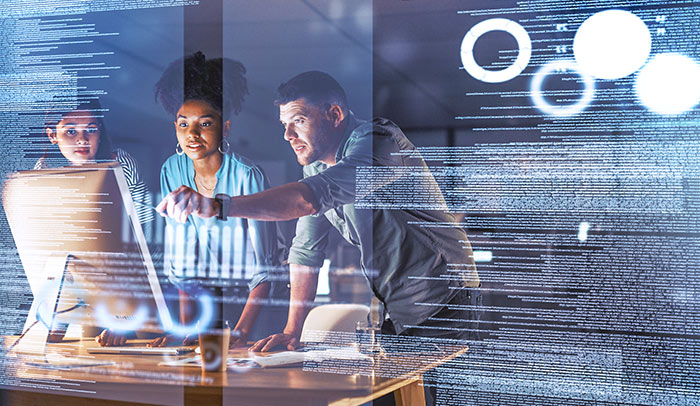 Innovation
Growing our expertise and our impact through continuous innovation and outside-the-box thinking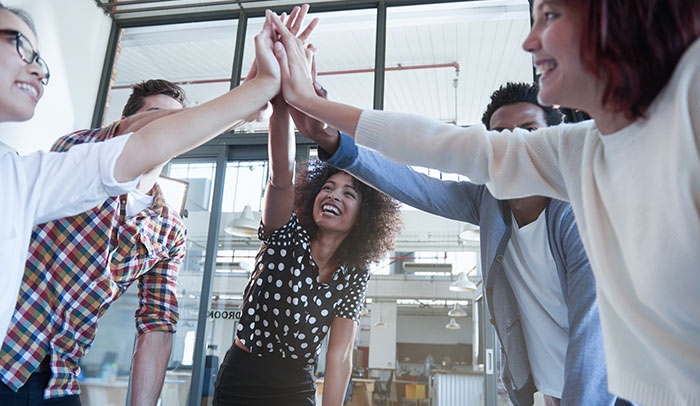 Collaboration
Working in an environment characterized by collaboration, mutual respect and personal accountability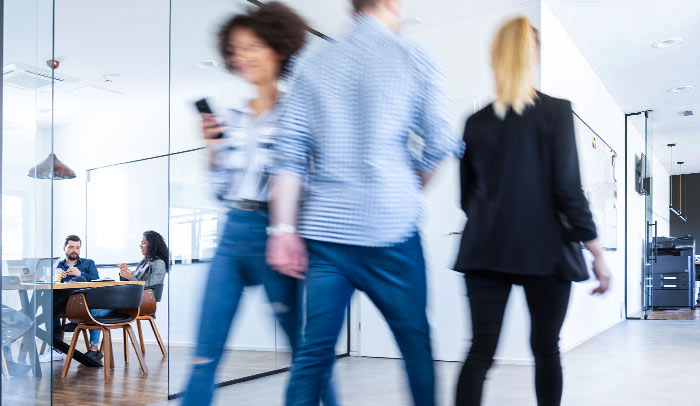 Sense of Urgency
Operating at all times with a purposeful sense of urgency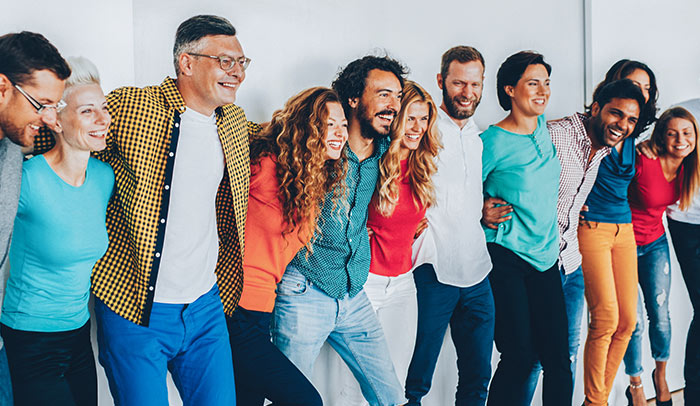 Fun
Having fun, enjoying what we do and staying in balance
Analytics
Our Analytics teams are the experts on the 'what, how and who' of all the data that allows us to answer 'why' and expand on the 'so what'. Retailers on our platform count on them to derive value from their exchanges with their consumers. It's with their measurement, modeling and analysis of consumer behavior that help retailers understand how engaged and loyal their consumers are and make intelligent decisions for their business.
Technology
Our Technology teams are the architects, engineers and builders who design, build and maintain our platform and every integration our solutions require. They are curious and obsessed with emerging technologies. They work and live by a code to build, test, ship, learn, rinse and repeat to keep us in a cycle of continuous innovation and value delivery for our clients.
Finance
Our Finance team makes our world go 'round, with healthy coordination of checks and balances to make sure we have what we need to run our business so that our clients can run theirs.
Human Resources
Our HR team is the human in Human Resources. They're our culture bearers and have their finger on the pulse of the people. They're working for us not only from those searches and interviews, but every day in our roles contributing to the growth and collective success of our team and our clients.
Sales
Our Sales team is pure energy. They are passionate about finding new clients looking to transform their business with our unique personalized loyalty solutions, and are inspired to go out into the market and share our story with retailers and valued channel partners.
Corporate Marketing
Our Corporate Marketing team helps us shine a light on the big truths of who we are, what we do and why we're so amazing at it. Creativity flows here and it flows even faster when there are deadlines and maybe a few donuts.
Product
Our Product team keeps us grounded in our purpose of optimizing the exchange of value between retailers and their consumers. They're hyper-aware of what retailers and their consumers need, where the market is going and guide us to get the retailers to the starting block and fueled for the best trajectory to success.
Account Management
Our Account Management teams nurture relationships to enable client and business success. They're thinkers, planners, task-masters, whipper-snappers, news bearers, shock absorbers and everything (literally) in between our clients and our platform.
If you are looking for a meaningful career alongside a team of diverse and inspired colleagues, please send your resume to
careers@exchangesolutions.com
Sales
Sales Director – US
The Sales Director – US is accountable for executing an aggressive sales strategy that supports the Exchange Solutions business development goals and objectives. The primary objective of the role is to source and secure profitable new revenue/clients through new enterprise and mid-market customer acquisition in the retail space.
Business Development Representative
The Business Development Representative will support the overall efforts of the business development team, as well as actively source and book meetings with qualified leads. The role is crucial in identifying potential customers in our target market and engaging with them in various ways to support the growth of our business and expansion into the US.
Corporate Marketing
No current openings. Please check back soon!
Product
Product Marketing Manager
The Product Marketing Manager is responsible for creating best-in-class product packaging (i.e., positioning, messaging, competitive differentiation, pricing) for Exchange Solution's products ensuring our Sales and Marketing teams are equipped with the right product-related messages, content, and collateral to efficiently generate and close new business opportunities. In addition, the Product Marketing Manager will collect & analyze valuable market / competitive research and product feedback to inform and contribute to our product prioritization, planning and roadmap process.
Account Management
Manager, Account Management
The Manager, Account Management is responsible for the day-to-day account management and oversight as well as project management for a key client. The Manager, Account Management has a deep understanding of their assigned clients' industry & key business objectives, and how Exchange Solutions' products & services can help them achieve these objectives. The Manager, Account Management is a strong communicator who works collaboratively to gain alignment and foster accountability and is a creative strategic thinker with deep business acumen and the resourcefulness to find a way to get things done. They must be able to act as both an advisor to the client and a project manager who can influence and negotiate internally and externally across various levels and functions. They must be able to deliver compelling propositions for both the client and Exchange Solutions that will ultimately achieve deliverables, produce results and yield exceptional client relationships.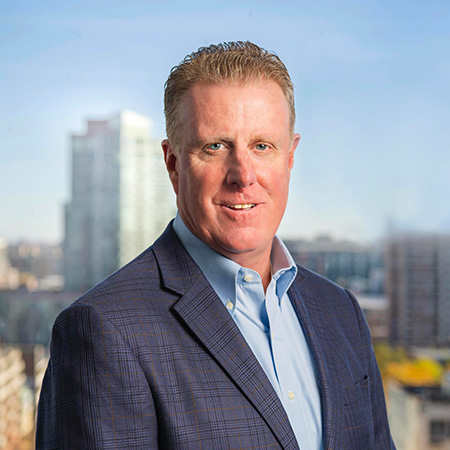 Chief Executive Officer
Mike Hughes is the Chief Executive Officer of Exchange Solutions. Mike is responsible for leading the business, technology, operations, analytics, and administration functions of the company.
Mike is a seasoned executive with a long track record of success, leading organizations through rapid growth and expansion. As a senior operations and financial executive, Mike raised over $800 million in public and private financings, built companies from early stage through large scale growth and managed several highly successful exits.
Prior to his role at Exchange Solutions, Mike served as Chief Financial Officer and operating executive for several software companies, including Vertica Systems Inc., which was acquired by Hewlett-Packard. Mike also held executive level operating and finance positions at two telecommunications companies, both of which completed IPOs and were acquired by AT&T and KPN respectively.
Mike has broad high tech experience including: SAAS and enterprise software (Database, IT and Retail Systems), advanced analytics, marketing technology and telecommunications services. He earned his MBA in Finance from the Franklin W. Olin Graduate School of Business at Babson College and a Bachelor's Degree in Accountancy from Bentley University.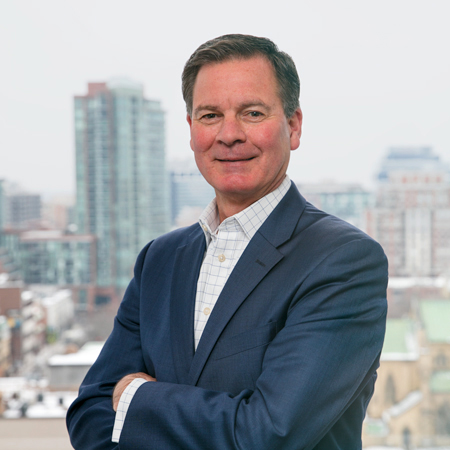 President and Chief Revenue Officer
Robert Jewell is the President and Chief Revenue Officer of Exchange Solutions and is responsible for leading the company's customer growth trajectory. Robert's focus includes developing strong client relationships based on results, executing our sales strategy, positioning and driving awareness of our solutions and cultivate strategic partnerships that strengthen our business, and expand the company's market reach.
Robert brings over 30 years of leadership experience in the information technology and software industries building, managing and leading sales teams, developing channel and strategic partnerships and providing general management and revenue growth for public and private technology companies alike.
Prior to joining Exchange Solutions, Robert held a variety of executive leadership and business development roles including: Director of Business Development, IBM Watson, Vice President of Global Sales, Services and Business Development for Bowstreet (now IBM), CEO of Altio, Vice President Sales and Marketing at Level 3 Communications (LVLT) and various executive and management roles at IBM.
Robert holds a bachelor's degree in Business Administration from Westminster College.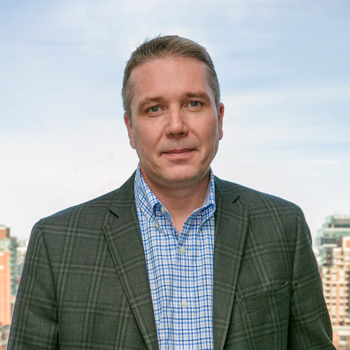 Chief Technology Officer
As Chief Technology Officer, Shane O'Neil leads with pragmatic optimism, understanding that the problems of today need to be solved, while keeping an eye on the product and solution opportunities of tomorrow. He champions big sky dreaming for a team of architects, product owners, engineers and developers to constantly find ways to stretch, innovate and optimize.
Prior to joining Exchange Solutions as CTO, Shane's tenure spanned multiple organizations including running global operations for DoubleClick Email and developing and integrating Web 2.0 product launches as CTO for Lavalife.
Shane is a certified Birkman consultant and holds a Bachelor's degree in Economics from McMaster University.
Senior Vice President, Analytics and Optimization
Brenda Higuchi charts Exchange Solutions' journey into applications powered by Advanced Analytics. Her extensive leadership and consultative experience in data analytics and loyalty program design enhances the team's abilities to usher key accounts into the future of customer engagement and loyalty. Brenda leads her team in the design, build and operation of advanced analytics and machine learning applications that are fully integrated with our technology for powering Loyalty and Personalized Offers Solutions.
As a leader in the design and launch of programs such as SCENE and myHusky Rewards, Brenda has the credentials and experience to shape solutions that allow clients to stay customer-obsessed by harnessing the power of transactional and behavioral data for achieving customer engagement and loyalty goals.
Brenda has a Bachelor of Science and a Master of Science in Statistics from McMaster University and the University of Toronto respectively. She is passionate about evolving her education and experience with Executive Education programs from the Harvard Business School.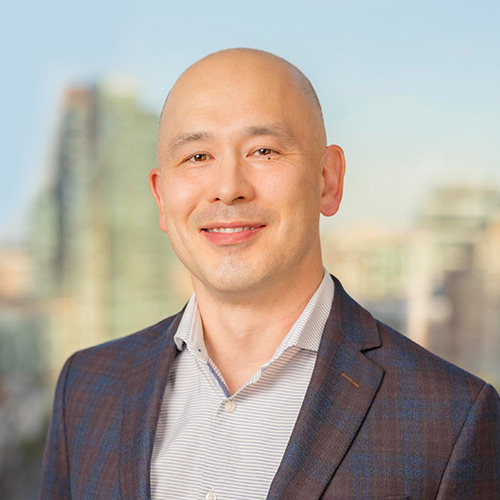 Vice President, Finance
Jason Kendlbacher is the Vice-President of Finance for Exchange Solutions. His "practical-yet-necessary" approach enables Jason to appropriately manage the finances of a company focused on growth, while maintaining the corporate compliance and reporting obligations required by both internal and external stakeholders. He is always looking for ways to align the needs of individuals, groups, departments, and the company as a whole, with the goal being the most efficient and effective outcomes possible.
Prior to joining Exchange Solutions, Jason had an extensive career in public accounting, working with clients across a diverse range of industries, at both a mid-size local firm and a Big 4 international firm.
Jason holds a Bachelor of Mathematics from the University of Waterloo and is a CPA.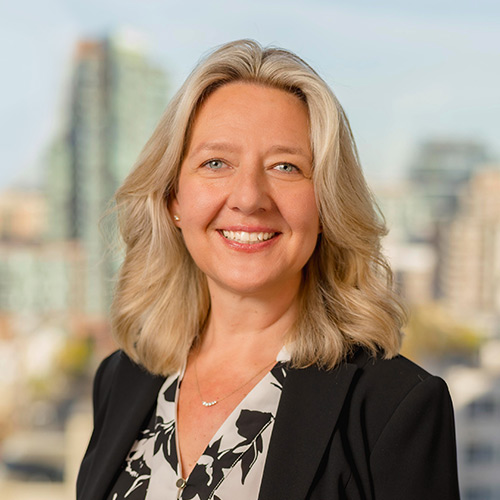 Vice President, Human Resources
Susan Kovacic is a seasoned Human Resources professional with proven functional expertise providing the proper mix of human capital through strategic planning and execution of people initiatives.
As a people leader at Exchange Solutions since 2011, Susan builds and delivers programs that support the strategic organizational direction to ensure Exchange Solutions is always forward-thinking with its people strategy.  Her consultative and human approach ensures the business maintains the right top talent for the right roles while also keeping true to culture and core values as we continue our growth.
Susan believes people are the core to success at any organization and that the Human Resources function must maintain a reputation of being a trusted and integrated partner. This approach to leadership has created a culture empowering employees at all levels to thrive at Exchange Solutions. Susan previously held Human Resources roles in other fast growing companies including Teknion Corporation and Alliance Communications where she gained extensive knowledge and foundational experience in talent management, change management and leadership development.
Managing Director, Account Management
Jennifer Trant is an experienced marketing executive with a strong track record of driving results through the creation and development of high performing teams. She joined Exchange Solutions in 2016 to support key clients in achieving market growth through transformative change in their customer engagement and loyalty strategies. With strong leadership and executive experience in loyalty and customer engagement, gift card & payments, direct and digital D2C marketing, P&L management and strategic planning, Jennifer brings a pragmatic approach to building customer-obsessed engagement and loyalty.
Prior to joining Exchange Solutions, Jennifer held a variety of roles in Account Management, working with leading North American brands to support the development, launch and optimization of loyalty and engagement initiatives.
Jennifer holds a BA and MA from the University of Guelph.
Esso and Price Privileges are trademarks of Imperial Oil Limited. Imperial Oil, licensee. Mobil and Speedpass+ are trademarks of Exxon Mobil Corporation or one of its subsidiaries. Imperial Oil, licensee. For terms and conditions, visit giftcards.esso.ca/terms
GARTNER is a registered trademark and service mark of Gartner, Inc. and/or its affiliates in the U.S. and internationally and is used herein with permission. All rights reserved.