Market Advisor Program
Join Exchange Solutions' community of trusted professional advisors in our mission to build deeper and more profitable consumer engagement for retailers
Optimize your opportunities with the right consumer loyalty message

Use our forum to share your perspective and showcase your expertise

Amplify your brand through collaborative thought leadership publication

Grow your network of innovators and changemakers

Expand your influence within the retail industry
Influencers with active networks of enterprise retail decision makers
Respected thought leaders who endorse Exchange Solutions as a trusted loyalty subject matter expert
Charismatic references who readily affirm retailer fit with Exchange Solutions
Jenn McMillen
Jenn is the founder of Incendio, a loyalty and CRM consulting firm specializing in marketing strategy and data-driven customer programs. Jenn and her team help companies solve and overcome their CRM, loyalty, and 1:1 channel challenges. Jenn's specialty is increasing topline revenue by building and fixing customer programs.
Jenn is a nationally known loyalty & CRM expert, recognized by the CRM community and her peers with major industry awards. Most recently, she received accolades for GameStop's PowerUp Rewards program, which has more than 35-million members, many of whom pay an annual subscription fee for an enhanced experience. Jenn built the program and launched it, changing GameStop's entire marketing strategy.
In addition to PowerUp Rewards, Jenn has created and/or run several well-known loyalty and subscription programs including myGNC Rewards, United Airlines' Silver Wings Plus, Vail Resorts PEAKS, Payless ShoeSource Points, Neiman Marcus InCircle, and one of the first big national loyalty subscription programs in the 90's, Blockbuster Rewards. Jenn belongs to more than 100 loyalty programs.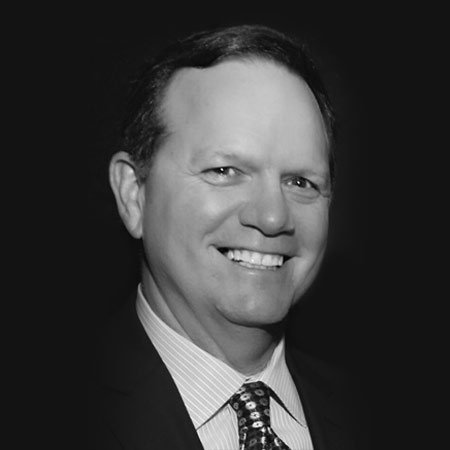 Glen Schanen
Glen Schanen is a retail industry leader with extensive experience in e-commerce, strategic planning, product and brand development, talent development and leased businesses for top U.S. retailers in apparel, footwear and accessories. Currently, Glen is EVP of Digital and new business development at Roffe. Previously he served as SVP & GMM of Macys.com for Men's, Kids and Lease. During his tenure, he led these businesses to explosive growth within the digital segment of Macy's.
Glen's career at Macy's spans over 30 years in key leadership roles in e-commerce, sourcing, buying and merchandising across multiple product categories. He started out on the selling floor at Bloomingdale's, while working his way through college, and progressed through a broad array of buying and product development roles at Lord & Taylor and Macy's. In 2008 he joined Macy's nascent dot com business, where he was soon recognized for leadership, innovation, and aggressively driving sales and profit growth. In 2012, MR Magazine honored him and his team at Macy's as Internet Retailer of the Year.
He is a board member and former president of the Father's Day/Mother Day Council, which donates all of its proceeds to Save the Children. He is also on the advisory board of the NY Tech Fashion lab.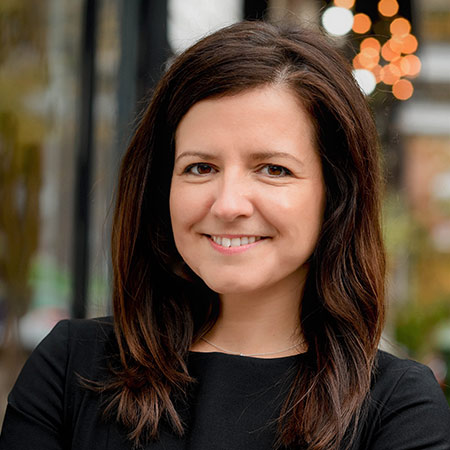 Andréanne Rondeau
Andréanne Rondeau is an accomplished loyalty marketing specialist. Over the last 15 years she has led several successful loyalty program projects from original idea to launch phase. With a solid experience in the design and implementation of loyalty programs, she has played key roles as a strategic and tactical consultant in various sectors, including retail, hospitality, telecommunications and transportation, helping organizations achieve their business objectives by adopting customer retention strategies. Deeply passionate about every aspect of customer loyalty, she has found stratLX in 2018, a company providing loyalty consulting services. Andréanne expertise combines both strategic thinking and hands-on experience with a strong familiarity of IT environments, mastering all the aspects required for the success of a loyalty project.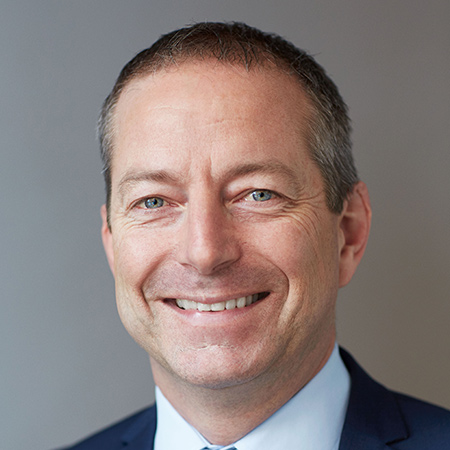 Jonathan Huth
Jonathan is a marketing pioneer with a track record of helping Canada's most successful and iconic brands deliver on the promise of 1:1 Customer Relationship Management and Loyalty Programs. As CEO of Conversion Digital – a leading digital consultancy and services company in downtown Toronto – Jonathan shares his CRM experience with companies that want to transform shoppers into loyal and profitable customers and brand advocates.
With 25 years of CRM experience, Jonathan has built award-winning CRM and loyalty programs for leading retail, financial, and entertainment brands, including LCBO, Pizza Pizza, Indigo, Scotiabank, Second Cup, Toronto Raptors and Toronto Maple Leafs. Some notable highlights include managing CRM at AIR MILES, assisting in the launch of SCENE, and designing and launching Indigo's Plum Rewards program, which grew to over 5 million members in its first 2 years.
Jonathan's work has won over 20 national and international CRM and loyalty marketing awards and he has been interviewed and referenced by industry experts and national media outlets. Most recently, Conversion Digital took home a CMA Gold Award for a Cineplex CRM program in 2018, and a Silver MAA Worldwide Globes Award and Bronze CMA Award for a Scotiabank Rewards CRM campaign in 2019. Jonathan and his team are excited to see what the 2020 awards season has in store!
To discuss a commercial agreement, contact us:​​