Automated, personalized offers that turbocharge loyalty program performance
Rejuvenate a sub-optimal program with these key benefits:

Improve performance of an existing loyalty program, without having to "Rip and Replace"

Accelerate and deepen member
engagement with the program and brand

Drive additional revenue from the program through direct improvement in Customer Lifetime Value behavior

Optimize loyalty program promotional expenses

Deliver 1 to 1 loyalty program promotions at scale, in real-time
Accelerate behaviors, increase revenue and margin and optimize promotional spend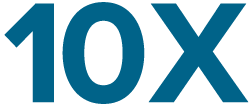 acceleration in achieving desired behavior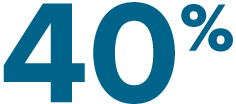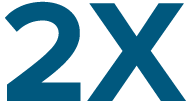 return on offer investment
ES Loyalty Boost delivers personalized incentives to members in exchange for performing incremental behaviors. Offer actions and incentive amounts are highly tailored to each consumer's unique shopping patterns & propensities, ensuring each completed offer drives incremental behavior, while optimizing promotional spend.

Real-Time Advanced Analytics
Real-time advanced analytics detect the behaviors each individual consumer is currently not performing, but has the potential to perform, that would be strategic and desirable for the retailer. We call these Behavior Gaps. Typical behavior gaps include recency and frequency of spend, average order value, not shopping in certain categories, not engaging with digital and social channels, not redeeming in the loyalty program, and more.
Intelligent Rules and Offer Decisioning
Intelligent rules and automated decisioning determine the right offers for each consumer based on their specific gaps, while also calculating the minimum incentive amount required based on the consumer's predicted likelihood to perform the missing behaviors. This ensures we are enabling a much more profitable application of promotional spend. Also, the offer action is completely tailored to what is realistic and achievable for the member, based on historical patterns.
Offer Presentment and Reward
Consumers are engaged in real-time at the POS, on the website or through the call center, or via marketing channels pre or post interaction such as email, mobile push notifications or direct mail, to deliver the personalized offers and award the incentives after the missing behaviors are complete. Incentives can be tailored to whatever motivates consumers, such as bonus points, coupons, free gifts, exclusive experiences and more.
Offer Automation
Automation ensures consumers keep receiving new offers and that they are tied to the consumer's latest performance and ever-changing behavior gaps.
The end result…accelerated and continuous program growth, revenue and optimized promotional spend.
True 1 to 1 personalization, not just segmentation
ES Loyalty Boost offer parameters are tailored to each individual consumer's behavior gaps and propensity, equating to more incremental actions and profitable application of promo spend
Focus beyond "Best Customer"
ES Loyalty Boost focuses on all member types, not just the most engaged or "best" ones. Apply offer strategies that are aimed at creating "better consumers" out of members who aren't ideal performers, all while keeping those that are most engaged happy.
Do more with past purchase data
Drive spend in categories or on specific products based on behavior gaps rather than simply repeating purchases on what the member has bought in the past. Plus – target only those behavior gaps that will have a positive impact on profitability and Customer Lifetime Value.
Improve Customer Lifetime Value and engagement behaviors, not just purchases
ES Loyalty Boost goes beyond typical spend-based offers. It helps close behavior gaps related to both spend and engagement, such as redemption recency, referrals, digital behavior and more.
Capture and leverage "anonymous" online data
Exchange Solutions' proprietary listening technology can track and link anonymous or logged out online behavior to an existing member, which is used to enhance their offer personalization
Optimize results with managed services
1 to 1 offer design, execution, model optimization and reporting all driven by Exchange Solutions resources, thoughtfully orchestrated amongst BAU marketing
See ES Engage in action. Contact us for a quick demo.​