With more than a year of widespread closures and travel restrictions behind us, numerous businesses continue to be impacted globally. Some businesses have thrived over the past year while others have struggled to find a way forward, with more brands now increasingly realizing the need to compete at scale as new consumer demands continue to soar. The rise of digital channels and the decline of traditional spend not only produced an unprecedented competition to capture the online audience but also led many retailers to find new ways of doing business.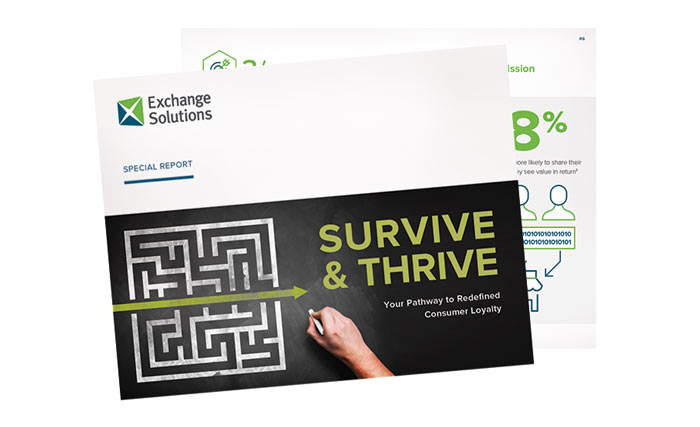 As a retailer, you recognize that having the right loyalty strategy is more important now than ever, but how do you create value for both consumers and the business? This report outlines key initiatives you should take to maximize both acquisition and retention efforts to successfully plan for and truly thrive in the years ahead.
Download our report to learn how you can accelerate the opportunity to thrive, rather than simply survive, using a combination of the right loyalty strategy, loyalty platform, and loyalty communications plan to drive deeper, more engaging relationships with your consumers – whether you need to focus on acquisition, retention, or both.